"LED Teaching Aid" Prototype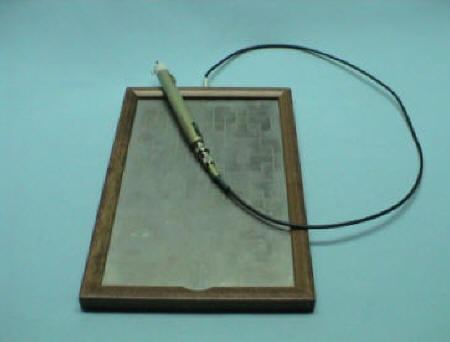 This prototype used a single probe and used a red/green LED to indicate right or wrong choices.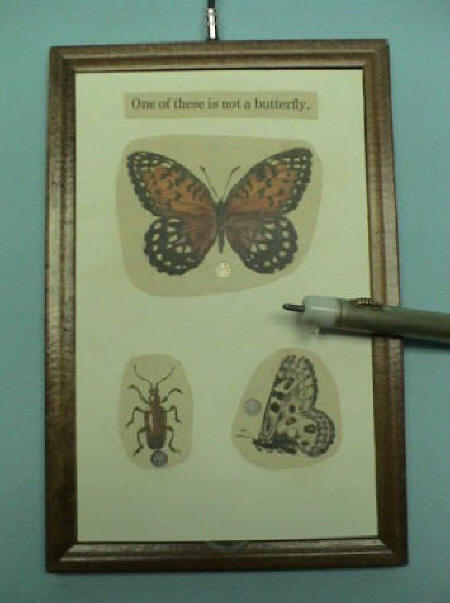 Learning cards were placed in the simple card-holding frame.
If the learner made a wrong choice, the LED glowed red.
If the learner made a correct choice, the LED glowed green.

I exhibited this teaching aid at the 1973 "Invention Convention" at the Salt Palace in Salt Lake City. Visitors to my booth would try out the teaching aid.

I gave them a handout describing the teaching aid. I also tried to get them to fill out a questionnaire, so I could evaluate the public's impression of my invention. After the convention, I tallied the questionnaire data (PDF 1.16 MB) as part of my assessment of the market potential for this invention. Most people (57%)would consider buying it or recommending (79%) that their organization buy it, but they mostly (49%) chose the lowest purchase price ($5 - $10) option. I can't remember why I didn't pursue the marketing of this invention, but the market survey results were not especially encouraging. They were about evenly divided on whether they preferred to make or buy the learning cards.

(see original disclosure document) (PDF 0.12 MB)