The Berlin Mission
The Berlin Mission of the Church of Jesus Christ of Latter-day Saints (the "Mormons") was separated out of the North German Mission in July of 1961. There were a few over 50 missionaries assigned to the new mission. We were excited to greet our Mission President, Percy K. Fetzer, and his family at the Berlin airport when they arrived to begin presiding over the new mission. The Berlin Mission was created just a month before the borders between West and East Berlin were closed.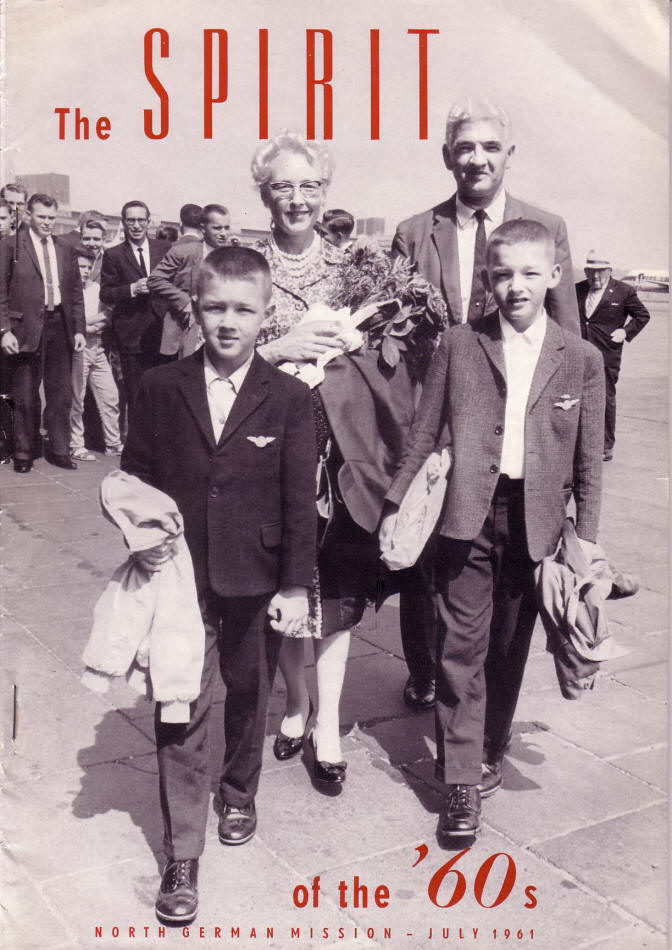 (This is the July 1961 cover page of a little news magazine that the mission office published for its missionaries)
Our isolated little mission received visits from some high profile Church leaders after Berlin tensions became so intense. One visitor was Henry D. Moyle of the Church's First Presidency. I remember him looking us over in a meeting of Berlin missionaries and saying with a smile, "You are a sorry looking bunch, but you are all the Lord has to work with here." He then exhorted us to do our best in service of the people of Berlin. Below is a photo of Elder Moyle surrounded by Berlin missionaries.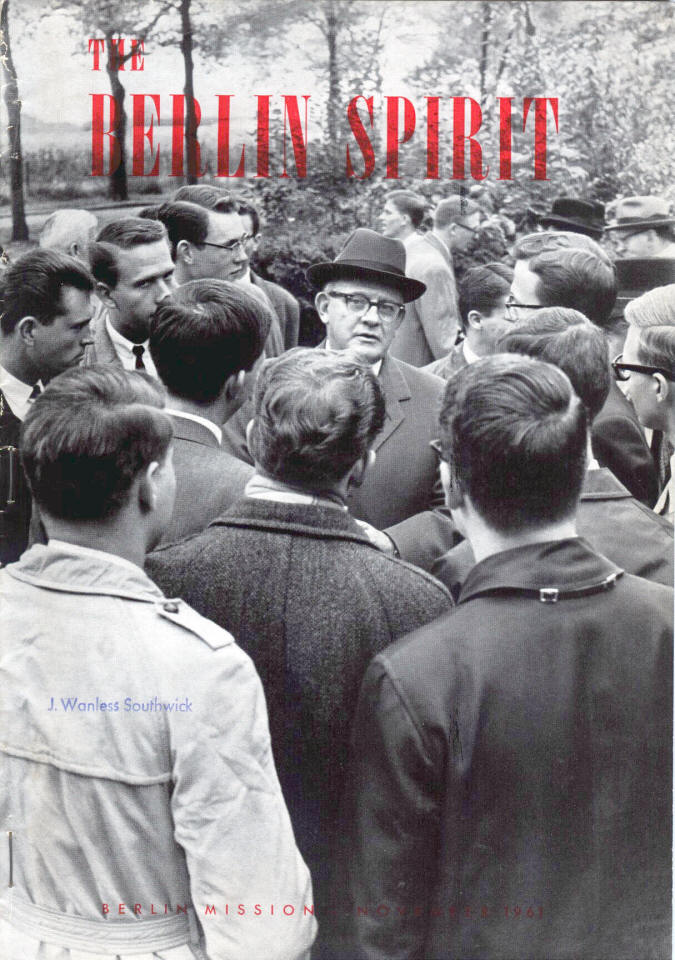 (This is the November 1961 cover page of a news magazine that the mission office published for its missionaries. I stamped my name on the front cover to this copy to evidence that it belonged to me.)