Cliff Gardner's Documentary Files
http://www.gardnerfiles.com/index.html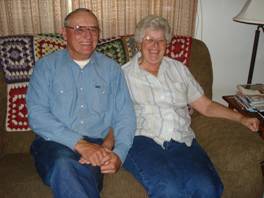 Cliff and Bertha Gardner are life-long Nevada ranchers. In addition to their homestead, they owned grazing rights on adjacent public rangeland. They resented the way government land managers were so biased with popular environmental dogmas. They recognized that "environmentalists" were hostile toward ranchers, with slogans such as making rangeland "Cattle Free by 93." They were threatened with the prospect of having their grazing rights (and their livelihood) taken away from them. They believed they were at an unfair disadvantage, because government land managers seemed to have control of the data, which were being used against ranchers.
Cliff launched his personal quixotic battle against the hostile forces that were threatening his ranching industry. He knew that much of the anti-cattle propaganda was false and some of it was just plain phony. He saw rangeland data being misrepresented and other "data" presented that was simply contrived. So Cliff began gathering documentation to refute the misleading propaganda. He went to respected range management research from decades before environmentalism became such a pervasive political force. He found rangeland research that was being ignored by government land managers, because it didn't fit with the cattle-hostile mandates that they were expected to implement.
Cliff also accumulated historical documents describing the observations of early explorers and settlers of western lands. Historical accounts portray a barren, unproductive, desert wilderness, almost devoid of wildlife. For years, Cliff and Bertha collected copies of these documents and placed them in a personal filing system. Some of the documents are very rare. Cliff believed that some documents were actually being suppressed because they threatened environmentalist dogmas.
Cliff and Bertha now have a project to make their voluminous archive of documents available on the Internet. Their website is not complete, but can be viewed at: http://www.gardnerfiles.com/index.html