Military Entomology Research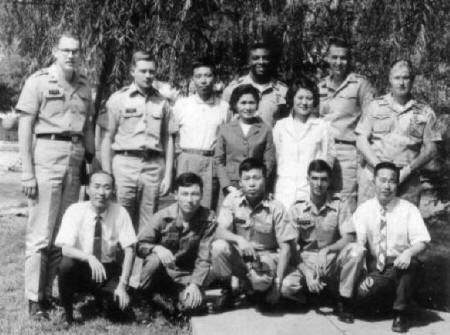 5th Preventive Medicine Unit Laboratory Personnel in 1967 at Camp Nabors, Seoul, Korea - Left to Right:
(back row) 1LT Southwick, SP4 Falls, Mr. Chong, SP5 Jenkins, SP4 Butterfield, and SGT Townsend.
(middle row) Mrs. Chu and Mrs. Cho.
(front row) Mr. Yu, SGT Choi, PFC Jang, PFC McFarland, and Dr. No.